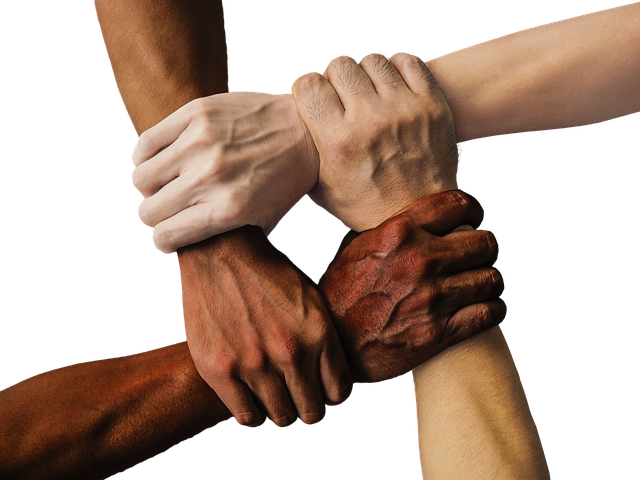 "During the past eleven days here in the Muslim world, I have eaten from the same plate, drunk from the same glass, and slept in the same bed (or on the same rug) —
while praying to the same God — with fellow Muslims, whose eyes were the bluest of blue, whose hair was the blondest of blond, and whose skin was the whitest of white. And in the words and in the actions and in the deeds of the "white" Muslims, I felt the same sincerity that I felt among the black African Muslims of Nigeria, Sudan, and Ghana.
"We were truly all the same (brothers) — because their belief in one God had removed the "white" from their minds, the 'white' from their behavior, and the 'white' from their attitude.
"I could see from this, that perhaps if white Americans could accept the Oneness of God, then perhaps, too, they could accept in reality the Oneness of Man — and cease to measure, and hinder, and harm others in terms of their "differences" in color.
"With racism plaguing America like an incurable cancer, the so-called "Christian" white American heart should be more receptive to a proven solution to such a destructive problem. Perhaps it could be in time to save America from imminent disaster — the same destruction brought upon Germany by racism that eventually destroyed the Germans themselves.
"They asked me what about the Hajj had impressed me the most. . . . I said, "The brotherhood! The people of all races, color, from all over the world coming together as one! It has proved to me the power of the One God. . . . All ate as one, and slept as one. Everything about the pilgrimage atmosphere accented the Oneness of Man under One God."
– – Malcolm X, upon concluding the Hajj pilgrimage to Mecca.
Malcolm X, also known as El-Hajj Malik El-Shabazz, was a popular African-American Muslim speaker, and human rights activist, who has been active public speaker even before he embraced Islam, and more active after becoming a Muslim, advocating for rights of African Americans and fighting bigotry against the Blacks. He's been a leading public American figure and an influential activist, accused by his critics as preaching racism and black supremacy.
Malcolm was once put into prison, having been convicted of some criminal acts. And during that time he became a member of the Nation of Islam. After his parole in 1952, Malcolm became one of leading figures and chief spokesmen of the Nation.
But he broke away from the Nation of Islam in 1964, adopting a more moderate view of Islam and doing the annual Hajj pilgrimage to Mecca. He spent the remaining of his life as a champion of black self-determination, staunch anti-racism critic and advocate of civil justice and human rights.
Time magazine had once named The Autobiography of Malcolm X one of the ten most influential nonfiction books of the 20th century.
Wassalaam,
The Muslim Tribune Staff